QT4 CG Meeting 035 Minutes 2023-05-23
Summary of new and continuing actions [0/9]
[ ] QT4CG-002-10: BTW to coordinate some ideas about improving diversity in the group
[ ] QT4CG-016-08: RD to clarify how namespace comparisons are performed.
[ ] QT4CG-026-01: MK to write a summary paper that outlines the decisions we need to make on "value sequences"

This is related to PR #368: Issue 129 - Context item generalized to context value and subsequent discussion.

[ ] QT4CG-029-01: RD+DN to draft spec prose for the "divide and conquer" approach outlined in issue #399
[ ] QT4CG-029-07: NW to open the next discussion of #397 with a demo from DN See PR #449
[ ] QT4CG-034-02: NW to check ExprSingle on PR #447 before merging this PR.
[ ] QT4CG-034-03: NW to check why the diff for PR #447 is off the wrong base
[ ] QT4CG-035-01: CG to make a few more (slightly more complex) map:keys examples.
[ ] QT4CG-035-02: CG to fix the type signature and examples in map:filter.
[ ] QT4CG-035-03: NW to attempt to draft a PR that allows xs:string to be promoted to xs:anyURI
1.

Administrivia
1.1.

Roll call [8/12]

Regrets BTW, EP, RD.
[ ] Anthony (Tony) Bufort (AB)
[ ] Reece Dunn (RD)
[X] Sasha Firsov (SF)
[X] Christian Grün (CG)
[X] Joel Kalvesmaki (JK)
[X] Michael Kay (MK)
[X] John Lumley (JL)
[X] Dimitre Novatchev (DN)
[ ] Ed Porter (EP)
[X] C. M. Sperberg-McQueen (MSM)
[ ] Bethan Tovey-Walsh (BTW)
[X] Norm Tovey-Walsh (NW). Scribe. Chair.
1.2.

Accept the agenda
1.2.1.

Status so far…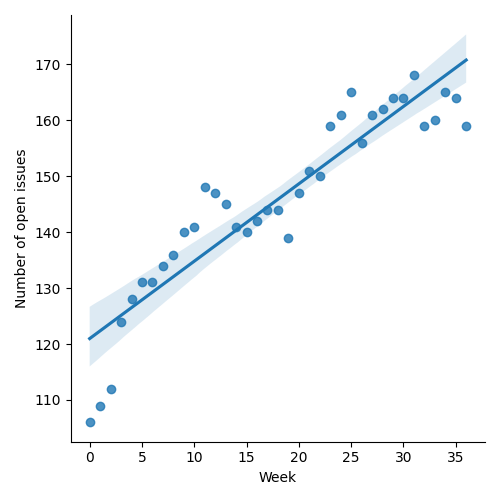 Figure 1: "Burn down" chart on open issues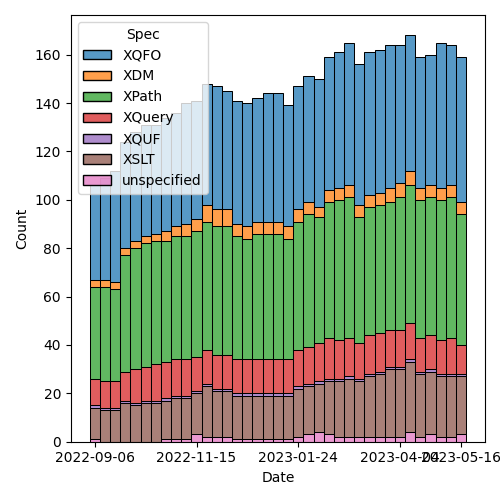 Figure 2: Open issues by specification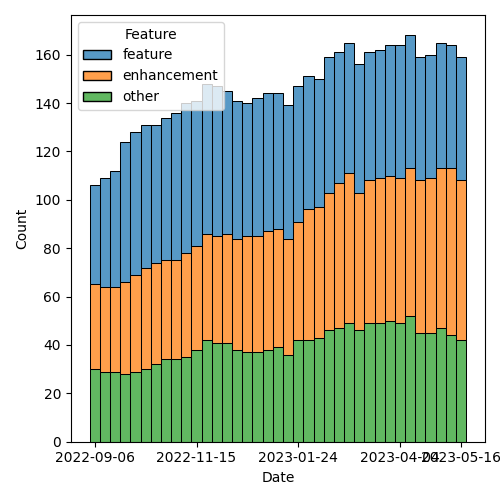 Figure 3: Open issues by type
1.3.

Approve minutes of the previous meeting
1.5.

Review of open action items [1/8]
[ ] QT4CG-002-10: BTW to coordinate some ideas about improving diversity in the group
[ ] QT4CG-016-08: RD to clarify how namespace comparisons are performed.
[ ] QT4CG-026-01: MK to write a summary paper that outlines the decisions we need to make on "value sequences"

This is related to PR #368: Issue 129 - Context item generalized to context value and subsequent discussion.

[ ] QT4CG-029-01: RD+DN to draft spec prose for the "divide and conquer" approach outlined in issue #399
[ ] QT4CG-029-07: NW to open the next discussion of #397 with a demo from DN See PR #449
[X] QT4CG-034-01: CG to add exception for date-time types to deep-equal
[ ] QT4CG-034-02: NW to check ExprSingle on PR #447 before merging this PR.
[ ] QT4CG-034-03: NW to check why the diff for PR #447 is off the wrong base
1.6.

Review of open pull requests

No editorial PRs open at this time.