QT4 CG Meeting 054 Minutes 2023-11-14
Table of Contents
Agenda index / QT4CG.org / Dashboard / GH Issues / GH Pull Requests
Summary of new and continuing actions [0/3]
[ ] QT4CG-052-02: NW to consider how to schedule an "editor's meeting"
[ ] QT4CG-052-05: MK to rename the hexBinary-equal function to binary-equal?
[ ] QT4CG-052-06: MK to consider the editorial question of "promotion" for the symmetric relations.
1.

Administrivia
1.1.

Roll call [11/11]
[X] Reece Dunn (RD)
[X] Sasha Firsov (SF)
[X] Christian Grün (CG)
[X] Joel Kalvesmaki (JK)
[X] Michael Kay (MK)
[X] John Lumley (JL)
[X] Dimitre Novatchev (DN)
[X] Wendell Piez (WP)
[X] Ed Porter (EP)
[X] C. M. Sperberg-McQueen (MSM)
[X] Norm Tovey-Walsh (NW). Scribe. Chair.
1.2.

Accept the agenda
1.2.1.

Status so far…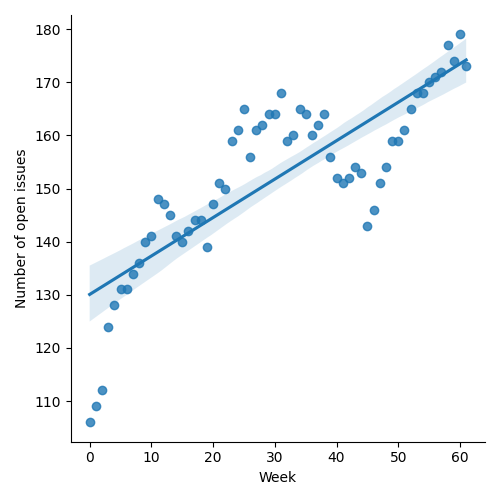 Figure 1: "Burn down" chart on open issues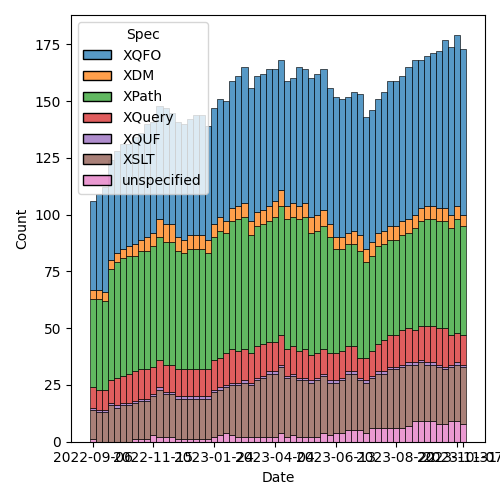 Figure 2: Open issues by specification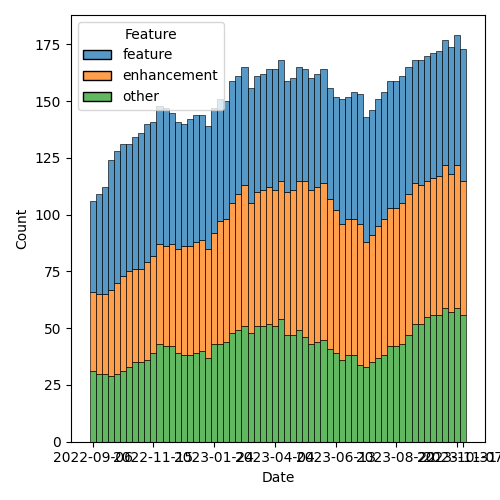 Figure 3: Open issues by type
1.3.

Approve minutes of the previous meeting
1.5.

Review of open action items [5/8]
[ ] QT4CG-052-02: NW to consider how to schedule an "editor's meeting"
[X] QT4CG-052-01: MP to create a proposal for a csv-row-record-creation function
[X] QT4CG-052-02: MP to open an issue about supporting comment lines.
[X] QT4CG-052-03: MP to make the changes agreed to #719.
[X] QT4CG-052-04: MP to open an issue about consistency in the names of record types
[ ] QT4CG-052-05: MK to rename the hexBinary-equal function to binary-equal?
[ ] QT4CG-052-06: MK to consider the editorial question of "promotion" for the symmetric relations.
[X] QT4CG-052-07: NW to move fn:invisible-xml to the section on parsing and serialization functions
1.6.

Review of open pull requests and issues